Welcome to the Archives Committee page
Joint Chair - Judy Stanhope and Joan Rowland
_______________________________________
NFWI Recipe Archive/Collection

The NFWI Cookery Committee is in the very early planning stages of creating a WI recipe archive. Several members have been in touch to say they have recipes that they think may be of interest for this project. We are very keen to hear from more WI members who may have a WI recipe or cookbook of interest.
Autumn Council Meeting October 2016
There was much interest in the items on display from the DFWI Archive at the meeting. The team were promoting and giving guidance on the importance of safely preserving documents, photos and objects for the future.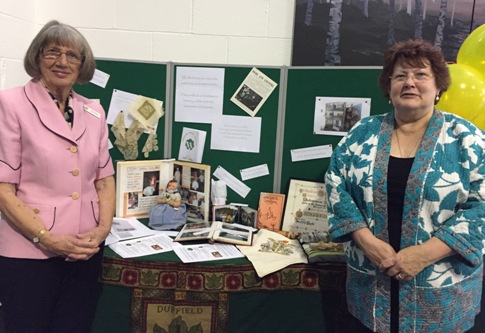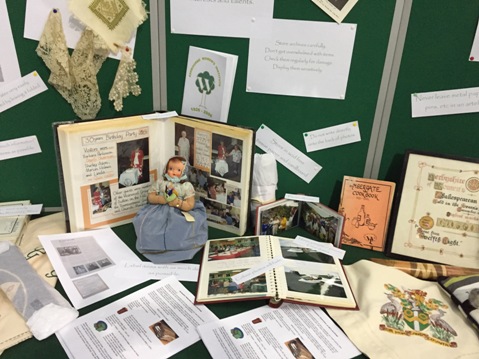 Visit to Llanfair P.G. WI in Anglesey
On behalf of the Archives team, I recently accepted an invitation to visit this prestigious WI Most of you will be aware that it was the 1st WI to be formed in the UK and it celebrated its centenary in 2015.
The hall that is used now is not the original hall, seen on old photographs. That hall is in the grounds of a private house and although it is a listed building due to its WI history, the owner does not allow public access to it. You cannot see it even from the roadside as he has allowed a high hedge to obscure it.
The current building is a corrugated hut that had been used during WW2 by the RAF. After they left, it was donated to the WI. Adjoining it is a round toll house and this houses the WI museum. This building is open to the public and there is a £2 entrance fee. Joan Rowland