Return to About Us (Home Page)
Here are some future dates for your diary
The Media Hub Presents:- Drop In Computer Café
Venue: Derbyshire House
Date: Friday 6 August
Time : 10 am to 12 noon
Covid-19 regulations permitting
Bring us your computer, tablet, iPad, phone problems and we will see what we can do
No need to book, just turn up
Flicknic - Secret Garden
Date: Friday 6 August 1:00pm
Venue: Derbyshire House
Cost: £3 includes tea/coffee and biscuits
Bring a packed lunch if you wish
Children Welcome
NOTE:- Parking is now Residents only around
Derbyshire House - you must pick up a Parking Permit on the day to prevent
you getting a Parking Ticket!
September Flicknic—Colette
DFWI CRAFT SUB COMMITTEE
Event: Inchies Two Ways
Tutor: Jackie Morgan
Venue: Derbyshire House, Sherwin Street
Date: Thursday 9th September 2021
Time: 10.00am – 3.30pm
Cost: £30
You will be able to make an Inchie as shown here and these can be displayed in a frame, which will be available on the
day at approximately £5.
Please bring with you:
A sewing machine with a free motion embroidery/darning foot, if available
A reel of white/pale cotton and any other cottons you wish to use for machine embroidery, eg variegated thread
A cutting mat, a ruler and a rotary cutter (if available)
A basic sewing kit for hand embroidery, including scissors and a beading needle if possible
Any special embellishments you may want to use (small enough to fit on a square inch), eg beads, buttons
If you wish to build a picture around a larger embellishment, eg a pretty stone, it needs to be no larger than 2" square
If you do not wish to use a sewing machine one of the versions can be done by hand
A charge will be made of approximately £3 for materials
You will need to bring a packed lunch but tea and coffee will be provided.
Contact: Linda Odell, lindaodell3@gmail.com – 07833 496914
PLEASE SEND A CHEQUE MADE PAYABLE TO DFWI WITH APPLICATION FORM AND SAE OR CALL THE OFFICE (01332 342596) TO PAY BY CREDIT CARD BY MIDDAY THURSDAY 5TH AUGUST 2021
CROMFORD PICNIC AND CANAL TRIP
Date: THURSDAY 9TH SEPTEMBER 2021
We are organising (subject to COVID Regulations/numbers allowed on Barge and at Cromford Mill)
A day out at Cromford, Nr. Matlock
Bring your own picnic to enjoy being by the canal, take a trip on the canal barge and then visit Cromford Mill.
Walk up into Cromford and visit the Chocolate Shop or enjoy one of the many walks in the area – something for everyone.
Chance to meet up with fellow members from across the County.
Family and friends could be included depending upon numbers and restrictions at the time.
CLOSING DATE 26TH JULY 2021
Application forms with your Secretary
Please send a £5.00 deposit with your application form or you can pay by BACS or card quoting FR1 through Headquarters
DFWI CRAFT SUB COMMITTEE
WET FELTING WORKSHOP
Come and join us for an introduction to wet felting and learn the basics. It is a craft you work on at home, with no more
than basic everyday equipment, and very little cost.
You will, at the end of the workshop, have produced a piece of felt suitable to provide the exterior of a needle case, a
pocket for your mobile phone or glasses, a few bookmarks, a make-up bag or even a flower to use as a buttonhole, a
poppy perhaps.
Please bring with you 2 hand or larger towels.
Event: Wet Felting, CRO4
Tutor: Joyce Brown
Venue: Bainbridge Hall, Bolsover, S44 6PX
Date: Wednesday 6th October 2021
Time: 10am to 12.30pm
Cost: £30
Contact: Linda Odell, lindaodell3@gmail.com, 07833 496914
PLEASE QUOTE EVENT REFERENCE NUMBER AND EITHER CALL THE OFFICE (01332 342596) TO REGISTER
FOR THE WORKSHOP (AND PAY BY CREDIT CARD A WEEK BEFORE THE WORKSHOP) OR SEND A CHEQUE
PAYABLE TO DFWI WITH APPLICATION FORM AND SAE BY MIDDAY THURSDAY 2ND SEPTEMBER 2021
Flora and Foodie Gifts for Christmas
Date: Wednesday October 20th 2021
Venue: Darley Dale Methodist Church Hall DE4 2FT
Time: 10:30 am til 3pm. (doors open at 10:15)
Cost: All inclusive ticket price of £15.
Miranda Francis will give us tips on planting Spring bulbs
There will be an opportunity for everyone to plant up a small bowl of bulbs/Spring plants
A 2 course hot meal will be served
Steph Clubb will demonstrate food gifts for Christmas
Queries to Fay Rumley: Tel. 07789 394931
Closing Date : Mid day Wednesday 30th Sept 2021
All applications need to be on the new Home Economics form available from your WI secretary
or found by downloading from on DFWI SharePoint site, where the new application process is
explained in detail
If the event is oversubscribed there will be a ballot after the closing date
IT'S COMPETITION TIME
Date:Saturday 30th & Sunday 31st October
Venue: Derbyshire House
Theme – Fruits of the Earth
Based on the one previously intended for County Show 2019, the schedule is being prepared and has been circulated along with the July mailing to WIs. It will include cooperative, open classes, art and photographic competitions.
Maybe you've still got your ideas from 2019, perhaps you think of some new ones, but as restrictions lift
you should be able to get together with fellow members to plan, make and taste.
Fun(d)raising Committee
SAVE THE DATE
Sunday 5th December 2:30pm
Carol Service
St Oswald's Church Ashbourne
July Monthly Book Club
Here for you all again - the monthly book club. An opportunity to chat about all things books . You can pass on recommendations for books you have enjoyed and pick up tips on books to read in the future
Please email the office: office@dfwi.co.uk or ring 01332 342596 to secure a place.
The information is also on the DFWI Facebook page https:www.facebook.com/DerbyWIs and on our Sharepoint site
This is a free event for DFWI members
June Monthly Book Club
Wednesday 23 June 2021
Time: 10.00 am
Host: Diane Mc Harg and Fay Rumley
Charge: Free Event
Our monthly book club meets again to enjoy a good discussion on books from different genres. If you are interested in joining us the details of how to are below. Our discussions are wide and varied and take into account all participants views on the differnt types of books we enjoy.
Please email the office: office@dfwi.co.uk or ring 01332 342596 to secure a place.
The information is also on the DFWI Facebook page https:www.facebook.com/DerbyWIs and on our Sharepoint site
This is a free event for DFWI members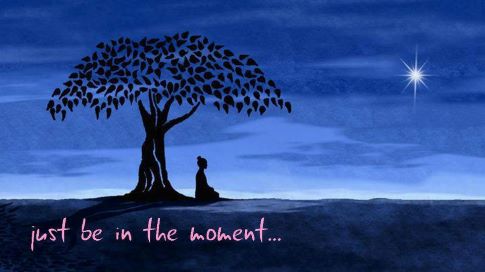 Mindfulness
Thursday 17 June 2021
Time: 7.30 pm - 8.30 pm
Host Linda O'Dell
Charge: £5
An evening discovering how the conscious to subconscious mind works. A quick explanation of how our brains work, and why they do the things they do in order that we can become more self aware, feel calmer and less stressed.
Grab a cuppa and a blanket and find a comfortable seat whilst Michelle helps you to relax whilst listening to a beautiful calming Trance session. This will help you to calm your mind, to take notice of the present moment without any judgement for taking some time for yourself.
Please email the office : office@dfwi.co.uk or ring 01332 342596 quoting VE16 to secure a place, cost £5. The information is also on the DFWI Facebook page https:www.facebook.co./DerbyWIs and on our Sharepoint site.
-------------------------------------------
DFWI Federation Sub Committee Events – please note that when applying for an event you will not receive any tickets or acknowledgements of your application until after the closing date, which is stated on the advert for that particular event from the sub committee running it
Kurling
Why not try and organise your own Kurling event, it's great fun and everyone can play regardless of age or physical ability. All the necessary equipment is available for hire and detailed information on how to play, these documents can be found on the Federation Downloads page.
TheSherWIn Singers meet regularly at Derbyshire House to sing together. Members of the Choir, lead by conductor Diane McHarg, come from a number of WIs across Derby and South Derbyshire. For more information join The SherWIn Singers Facebook page or you would like to join the Choir please contact the office: by phone on 01332 342596 or by email: office@dfwi.co.uk
When applying for any event please use the General Application form and carry out the following:
Please include the names of all participants and include a stamped addressed envelope for each event.
If you are sending an application for more than one event please send in separate cheques for each event and also an A5 sized stamped addressed envelope.
Please send all applications to DFWI, Sherwin Street, Derby DE22 1GP.