Many WI branches are part of a local group of WI's. The Group meetings are a great way for members to meet, learn and have fun. Over the coming months we hope to show the range and flavour of group activities across Derbyshire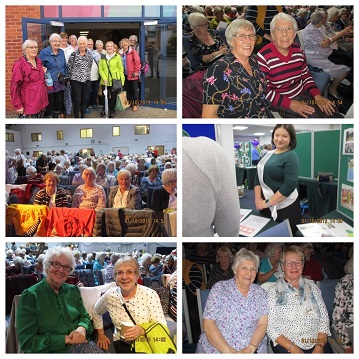 Members of the DeRodes Group enjoying the day at the Autumn Federation meeting at the Riverside Centre in Derby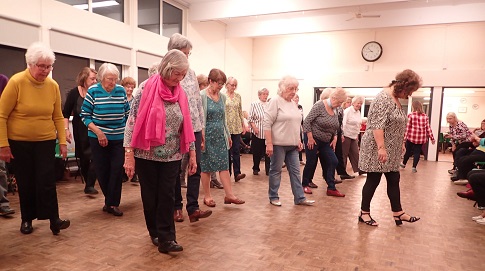 Hopwell Group Social evening, Line Dancing, Fish and Chip Supper and a Quiz. As you can see they really had to concentrate on the line dancing!! And Chaddesen ladies won the Quiz.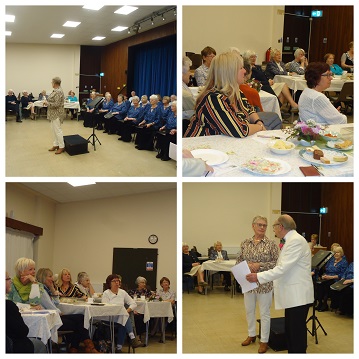 DeRodes Group meeting October 2019
Members were treated to a delicious evening buffet before being entertained by the Phoenix Singers who took us all on a trip down memory lane with songs from the 50s 60s and 70s.Our thanks to Stavely WI who were hostesses for the evening.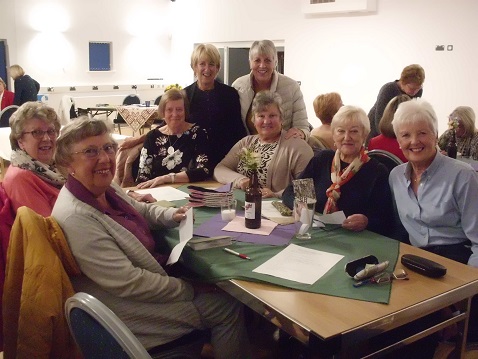 Briz Valley W.I. members went along to Repton W.I. for the Mercia Group Meeting, in the brand new village hall. They have made the hall a great focal point for the village and hold many activities there. Margaret Scott Trustee was introduced to and gave an insight of her life and as a member of the W.I.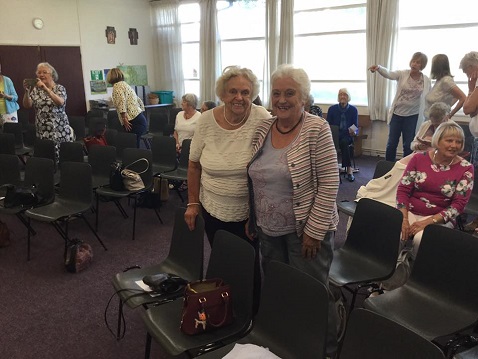 Morleston Group had an enjoyable meeting hosted by Blagreaves WI, at the Holy Spirit Church , Sinfin. Our Speaker was Steve Cooke from Eggheads.He recounted his story of how he came to get on Eggheads.He included many amusing memories that entertained the group during the afternoon.As well as an excellent memory he has the gift of the gab,which made him an excellent speaker.
The competition was most original handmade egg cosy,which was won by Mickleover WI.
After cake and tea ,Steve was in for a surprise.It was his birthday and Blagreaves had a birthday cake made for him.A brilliant end to an excellent afternoon.A shame it was not better supported, considering there are 6 WI's in the group.
Well done Blagreaves WI.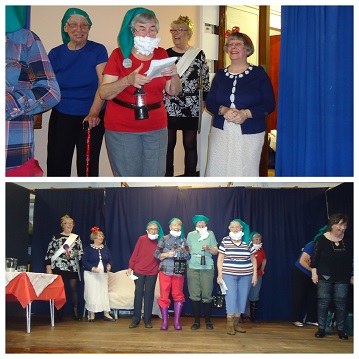 Pennine Group Meeting October 2019
At the Pennine Group meeting held in Glossop Methodist Church a large number of members were treated to a wonderful early pantomime. Snow White and the Seven Dwarves - rewritten a few years ago by a member who would have been 100 yeaes old this year. The pano was hilarious with cotton wool ball beards falling all over the stage. The retiring Group Co-ordinator Pat Jones was presented with a lovely bouquet before introducing her successor Maggie Hunt a member of League of Ladies WI.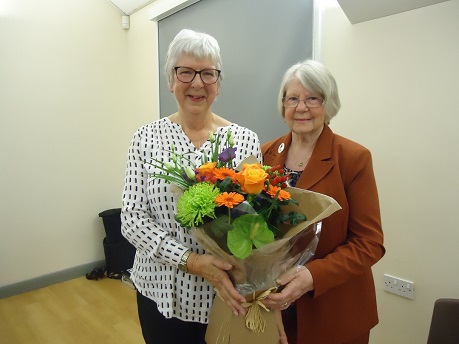 At the Rutland Group meeting hosted by Drone Roses WI Joan Rowland, Group Co-ordinator for 4 years, handed over her mantle to Julia Quin who is promising the members an exciting if different time to come. The guests were entertained by home talent from Drone Roses WI - the recently formed Drone Roses Ukelele Band giving their only second public performance. They were very very good and encouraged everyone to join in and sing along. Then another member Tamar Kimmons treated us all to a medley of popular songs and succeeded in getting everyone onto the floor to dance. Could Tamar be entertaining other Groups and WIs soon? A great evening and a great send off for Joan.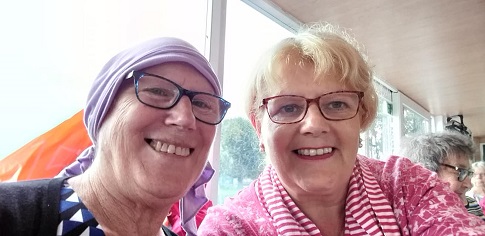 A marvellous Wednesday afternoon had by all on a Trent River Cruise kindly organised for Rutland Group by Joan Rowland, Rutland Group Coordinator.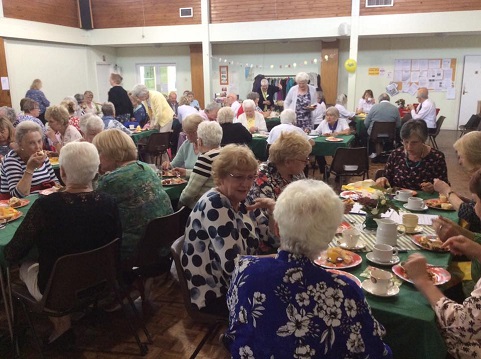 Old Brampton WI hosted a Strawberry Tea for their Group one Tuesday afternoon and it was the perfect way to spend a cold wet day - miserable outside and a lovely warm atmosphere inside. Brampton Singers entertained everyone before they all tucked in to a scrumptious buffet. The chosen charity was Sheffield Children's Hospital Charity, who will benefit from such a well attended afternoon. Thank you to everyone who supported this and to all the fantastic helpers who ensured everyone had a wonderful time.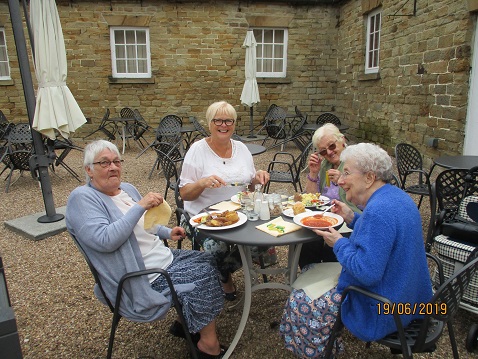 Lovely day out today at Renishaw Hall! 29 De Rodes Group ladies enjoyed a fascinating house tour where they learnt about the complicated history of the Sitwell family since 1625 and marvelled at the interior of the beautiful house, still a very much lived in family home, and its contents. After lunch many members enjoyed exploring the gorgeous gardens - the trees and plants still glistening in the sun after the recent rain.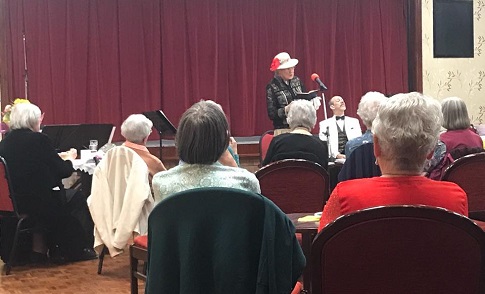 The Hopwell group meeting held at Chaddesden Jubilee Club. Jean Gemmell gave an amusing talk about her life in the theatre .After the buffet supper there were Joyce Grenfell sketches and amusing Noel coward songs. Congratulations to Windy Ridge for winning the poster competition.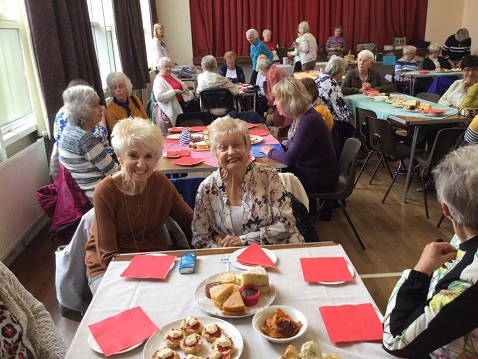 In April Morleston WI group enjoyed afternoon tea at St John's Hall Mickleover. It was well attended by members from the 6 WI's forming the Morleston Group, and as well as cakes and savouries there were Tombola, Book, Jigsaw and raffle stalls.A very enjoyable afternoon that enabled Morleston members to socialise.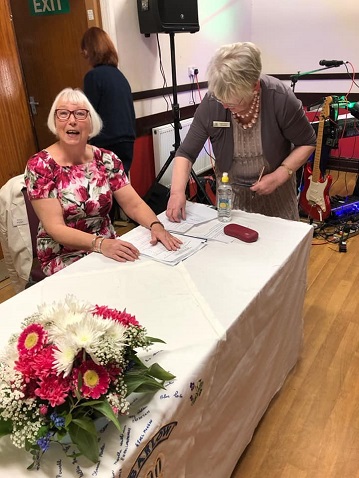 A little late due to personal reasons, but here is a photo taken at the Rutland Group Meeting hosted by Barlow and Newbold WI in April 2019.
Thank you to all who attended & we hope you had a lovely evening.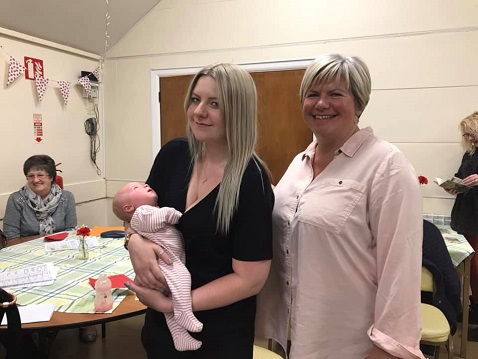 A fascinating talk at Harpur Crewe Group Meeting on the History of Ladybird Books hosted by Ticknall WI
Three generations from Woodville Whirlwinds Wi - a potential member for the future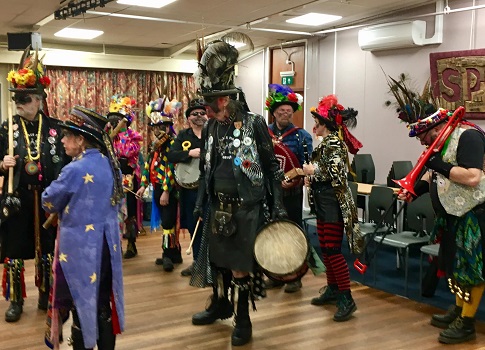 Breeston WI posted : Great night at Spondon for the Harrington Group meeting, watching the Black Pig Morris Dancers. Some of us couldn't wait to join in and bash those sticks !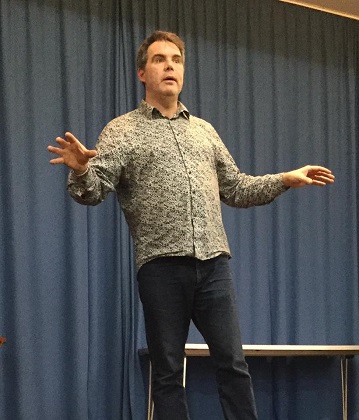 Heanor WI have posted about their Group Meeting. Guests were Andy Quinn, one of the first people to become the Unexpected Star of Michael McIntyre's Big Show, who entertained everyone with a repertoire of songs. Then local celebrity Steve Cooke filled the room with laughter as he recounted his journey to stardom on Egg Heads. He even helped to put the tables away after the event!
Members of the DeRodes Group of WIs enjoyed a lovely carol service in December at Staveley Methodist Church, hosted by Staveley and Woodthorpe WI. Each WI presented a poem or reading during the service and enjoyed tea, coffee and mincepies and of course a chat to round off the evening.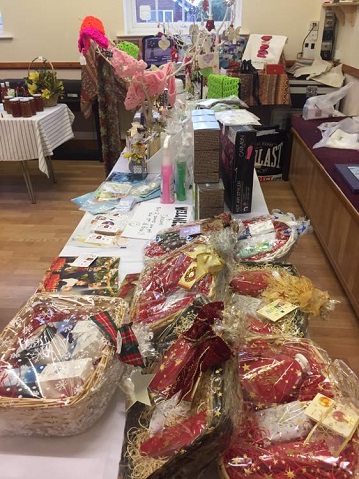 One of the stalls at the Scarsdale Group of WI's Christmas Afternoon Tea. WI ladies never miss an opportunity to spend spend spend!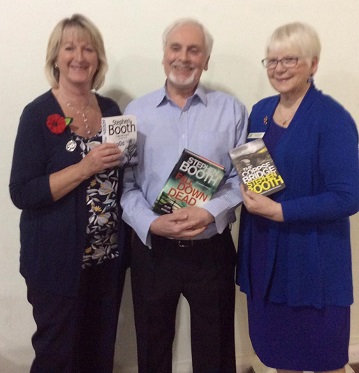 Stephen Booth, a popular author of Crime Fiction set in Derbyshire was the speaker at the Rutland Group meeting in November 2018, followed after refreshments, by the Ukelele Band Thunderoadz. Old Brampton WI hosted the meeting at Loundsley Green Church, which was well supported by members of WIs in the Group.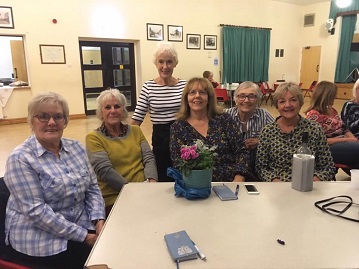 Duffield Cumberhills WI had a brilliant evening at their group meeting. Thanks to Milford and Makeney for organising it. Fab barn dance- everyone joined in!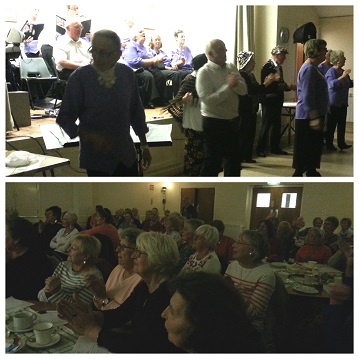 Milton WI who were celebrating 40 years of their W hosted their group meetingI. The entertainment was The Breakaway Singers who were great and everyone had a good sing along great fun!!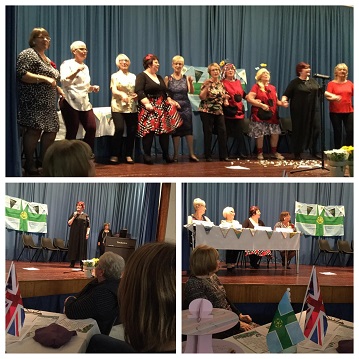 What a great night at the West Leys Group Autumn Meeting, hosted by Loscoe WI. Lovely cakes, tea and coffee and some brilliant entertainment from Madame Parboiled, who toldthe stories of the ghosts of Newstead Abbey and other places in Nottingham. Then Loscoe's got Talent, complete with four judges and some very interesting contestants. The evening ended with a great singalong of songs known and loved by all. Loscoe WI - you really have got talent! xx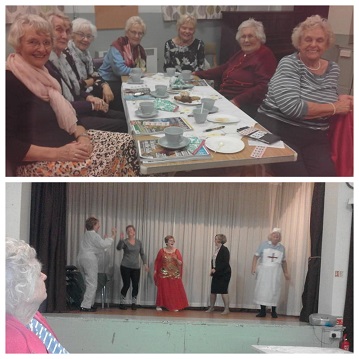 10 Ravensdale WI ladies enjoyed a fun evening at the Moreleston Group social evening which was hosted by Littleover WI.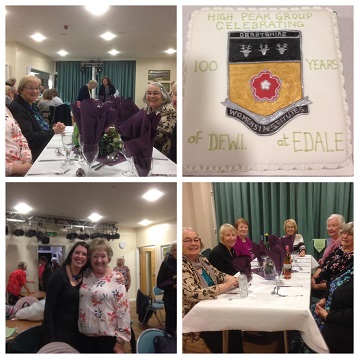 Edale WI hosting the High Peak Group Supper celebrating 100 years of DFWI. A lovely evening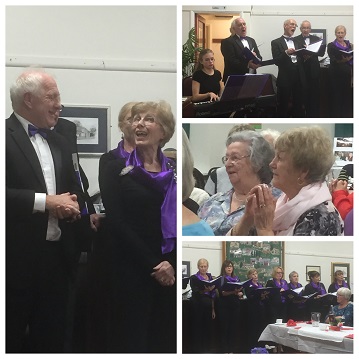 Lathkill Group Meeting this evening, held by Chatsworth WI. Excellent pie and pea supper with homemade apple crumble and the Mike Spriggs' singers as entertainment.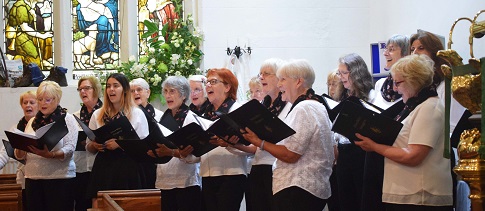 The Sherwin Singers - one of Derbyshire Federations WI Choirs sang at the Hopwell Group Gala in September. The 6 WIs in the group organised a day to celebrate the DFWI centenary.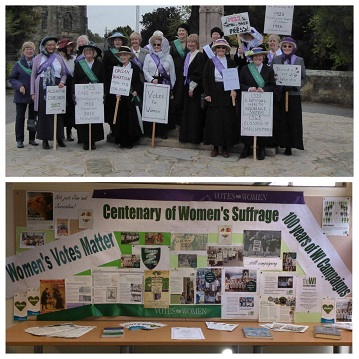 The Duffield WIs came together this month to celebrate the Centenary of Women's Suffrage and the Centenary of WI Campaigns
Great afternoon at the Rothervale Group meeting. We sang Jerusalem to an accordion accompaniment. The members were treated to a sneak preview of one of the centenary brick hangings and were amazed at the skill and diversity of the WI in Derbyshire. After refreshments and plenty of cake, Christine Robinson spoke tabout her time as the Housekeeper at Chatsworth. What a lovely WI afternoon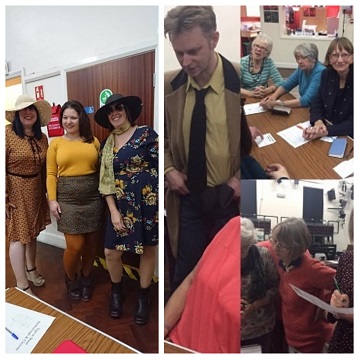 DeRodes Group meeting hosted by Chesterfield Town WI. What a fun evening in the 1970s! Detectives we are not but what a great meeting! Thank you so much to Rob from Chesterfield ghost trails. http://chesterfield-ghost-trail.co.uk/ A fantastic final meeting for our year as hostess WI of the De Rodes Group of WIs. Thank you to all who came along to our 1970s themed murder mystery tonight - didn't our officers look the part!
From the successful Hopwell Group Celebration of the DFWI Centenary at Risley. Thank you to everyone who made it such a great day.
316058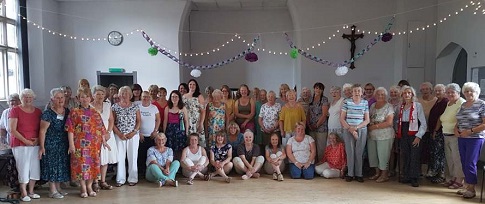 The Pennine Group of WI's celebrated the DFWI centenary in style, by holding a party for all the groups WI's to attend with a theme of celebrating games through the last 100 years. There was hop scotch, hula hooping, beetle drives and board games galore, plus much much more. As it is also the centenary of Votes for Women the venue was decorated in the suffragette bunting and paper chains. Topping a wonderful day off with a superb WI tea.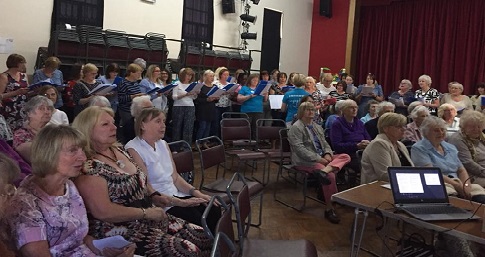 The DeRodes Group meeting hosted by Chesterfield Town WI was a meeting with a difference. We were entertained by The Tuneless Choir of Chesterfield- their very first public performance and they were good! Then after supper Stephen Booth the crime author who bases his novels in Derbyshire talked about his love of writing and how his career as a journalist had eventually lead to the publishing of his 18th novel - due to be on our bookshelves in August 2018. A very entertaining evening and our thanks again to Chesterfield Town WI for another meeting with a difference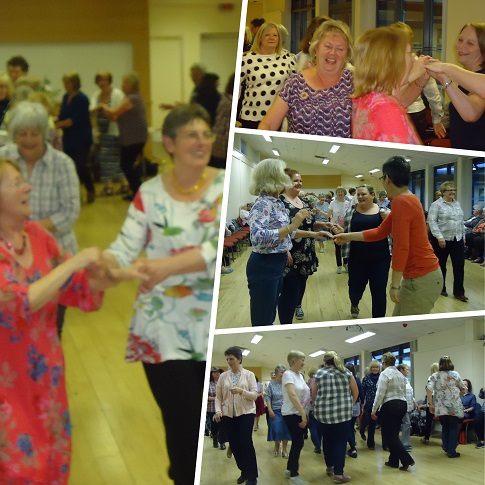 Barn dance at Scarsdale Group meeting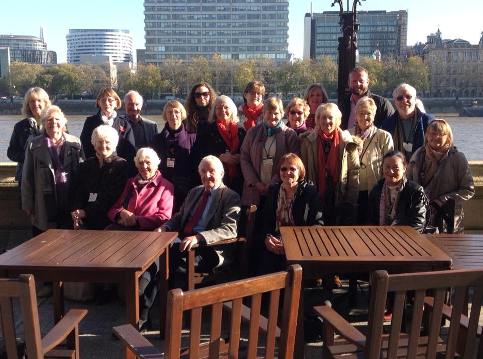 Members of the De Rodes Group visited the Houses of Parliament at the invitation of local MP Dennis Skinner in November 2017. A very early start to a fantastic and interesting day - and a place on the front cover of the January 2018 edition of the Link magazine
The De Rhodes Group had a fantastic evening hosted by Chesterfield Town WI on Monday 4th December.
Here's a video of their instant choir group; it looks as if everyone's having a great time and don't they sound amazing.
https://www.facebook.com/ChesterfieldTownWI/videos/2020034554900133/
Sir Richard Fitzherbert of Tissington Hall gave a hugely entertaining and informative talk to the Trent Vale Group on Wednesday 25th October. Built in 1609, Tissington Hall has 48 chimneys, 61 rooms, 4732 panes of glass and 7 bathrooms. Sir Richard is a superb advocate for the Hall and Estate, which he inherited in 1989, and group members were an enthusiastic and interested audience at this event held at Aston on Trent, hosted by Alvaston WI.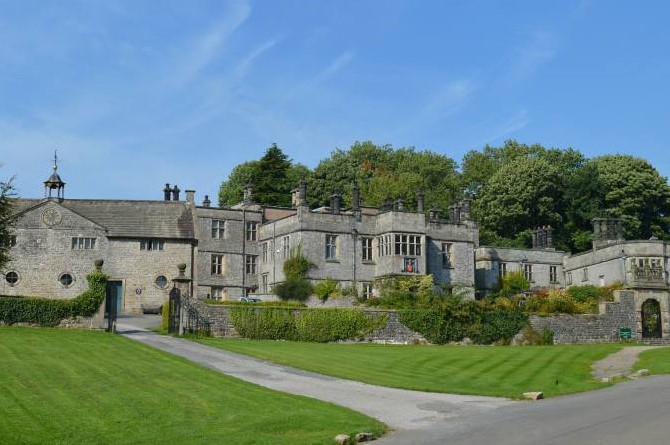 Around 60 members attended the Cavendish Group Autumn Social hosted by Darley Dale WI. The hall was decked out in 40's style with flags, bunting, memorabilia and even sandbags. Darley Dale WI and some of the members of other WIs had 'dressed to impress'. The evening commenced with a 40's quiz which had most members guessing at dates and events. Pie and peas were served followed by parkin and tea and coffee. The highlight of the evening was a 40' style singer, Jayne Darling, who brought back memories and had everyone singing along.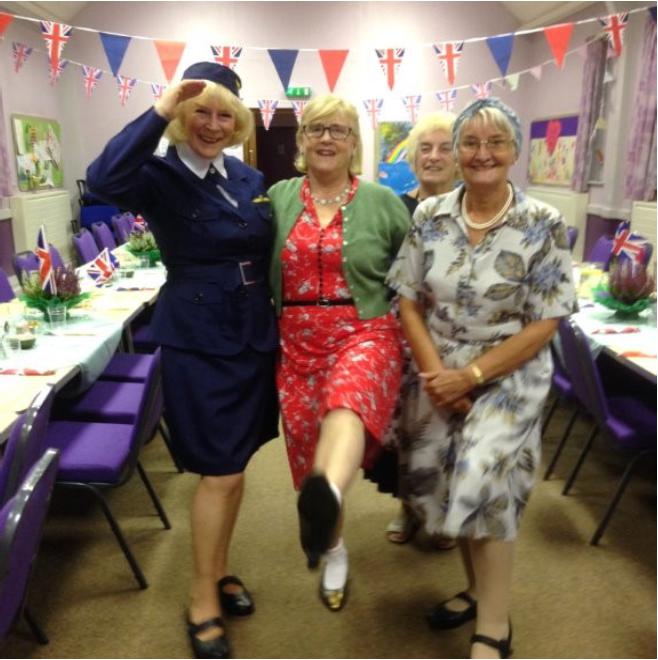 The De Rodes Group met on Thursday 12 October 2017 and enjoyed their Bollywood evening. Members were interested to learn the history of classic Indian dance and how movements tell a story, and they had a great time trying some Bollywood dancing and learning how to wear a sari.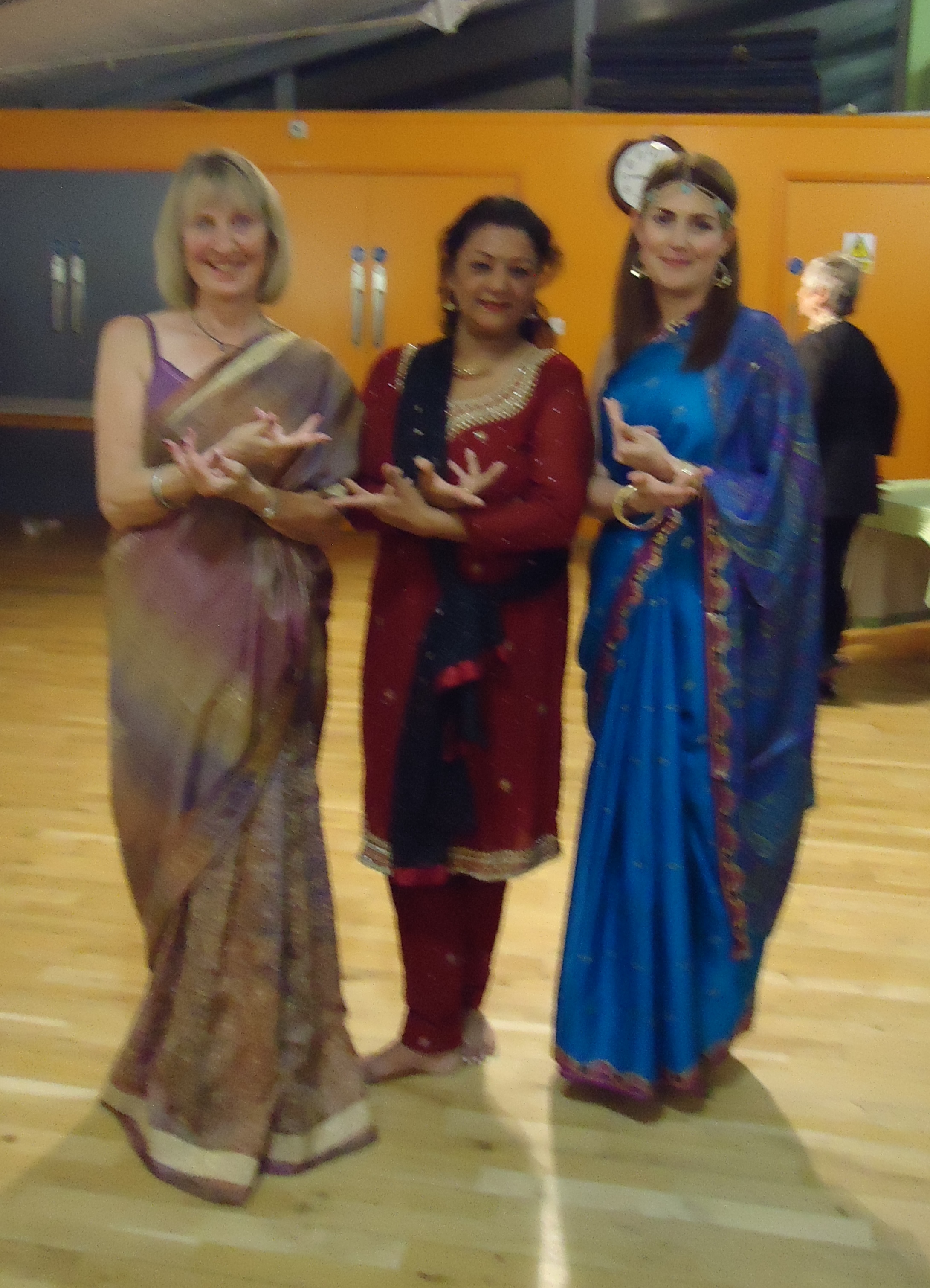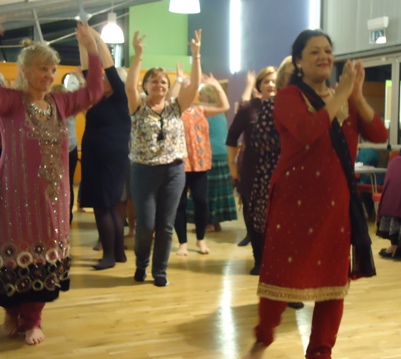 Draycott & Wilne WI hosted a superb meeting of the Harrington Group on 18th October which was dedicated to Doreen Williams the former group co-ordinator.
President Kris Bingham was proud to introduce the speaker for the evening Andrew Smyth from Bake Off. Andrew was a superb speaker and his presentation "From Take Off to Bake Off: an Engineer's approach to baking" kept everyone spellbound. Andrew told group members how he trained as a pilot before going to University and also sings with several choirs in Derbyshire.